Online Brands Reputation Management Services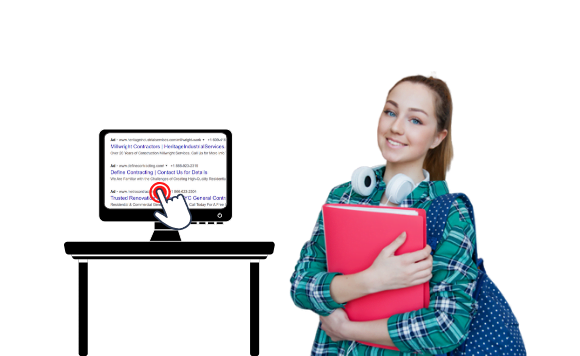 Online Reputation Management signifies taking control of online conversations. It is the strategies and techniques which make sure that people are able to find right materials while searching for you on the net. ORM Services India help in creating balance, counter acts the misleading trends, and lets you give your best. There are various misconceptions about this concept. Some people believe that its just the social media monitor while others think that its something concerned with public relations. Still others do not have any idea how it may impact the sales and business.
Below are some points which will help you in understanding the role of ORM in todays corporate environment and media landscape. The companies of different size may avail the benefits from having clear outline of the main concepts.
They're talking about you-
Just a couple of years ago, internet used to be different. The companies werent engaging the customers but only selling to passive audience. People couldnt express their views in a strong way and overall communications landscape was top down. This situation is radically changing now. These days, the websites are not just static brochures anymore. User generated content is important. Also regular interactions on the social media networks are important for the success of any business. Irrespective of the size of business, the clients, customers, prospects and potentially everyone would be talking about your business. They would be tweeting about the latest products you offer, leaving comments on your website, posting Facebook updates about their experience, etc.In case you think you can ignore this, or if you believe you may make it without considering peoples opinions, voices, reviews, etc. then you need to think again. It is not possible without an ORM Company India.
The risk of transparency-
The most recent business commandment is being transparent. Opening up to the feedback and criticism seems to be quite beneficial for the companies which embrace this latest mode of communication with their customers.
How can you be transparent?
Allowing the employees to discuss about the services and products publicly
Establishing a one to one communication channel
Asking for reviews and feedback
Not hiding criticisms and addressing it publically
Most of the small, medium and large size companies dont invest on communication that much. They struggle with this particular concept. Resultantly, their efforts are inconsistent or incorrect. Being transparent is very risky. But in future, not being so transparent is very risky. The risk of transparency leads a number of companies to fail in the quest of being radically transparent. In fact, being open, doesnt come without any price. In case you or your company accept customer feedback, reviews, opinions, etc. you should be ready for facing them promptly.
Consider below scenarios:
What if your products or services spark much criticism
What if the employees of your company arent social medial platforms savvy
What if your rivals take advantage of it
Therere certain reasons which one needs to have proper ORM plan before embarking on the transparency journey